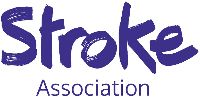 Basingstoke Area Stroke Support Group
Basingstoke Area Stroke Support Group welcomes membership from people affected by stroke in the Basingstoke area .
The group aims to help rebuild confidence and create opportunities to develop communication skills.
Currently, a small group of us have weekly conversations on Zoom.
Activities: Arts, Social.
You can get in touch with this group for up-to-date information about activities using the web form. Your contact details will go straight to the group leader so they can get in touch. We promise to keep your details safe and will never sell them. See our
privacy policy
for more information.
This group is run by the Stroke Association.
If you or someone you know has been affected by stroke and requires
further information
and
support
, please contact our
Helpline
by email at
helpline@stroke.org.uk
or by phone on 0303 3033 100, or visit our
Stroke Helpline
page.
You can also get in touch with the group leader Jo Vockins by calling 07429 620459.
This group is currently
looking for volunteers
. If you are interested in volunteering for this group then please get in contact with the group leader to learn more.
Contact Jo Vockins
07429 620459
Location of group
Hill Rise Hall
Bach Close
BASINGSTOKE
Hampshire
RG22 4JZ